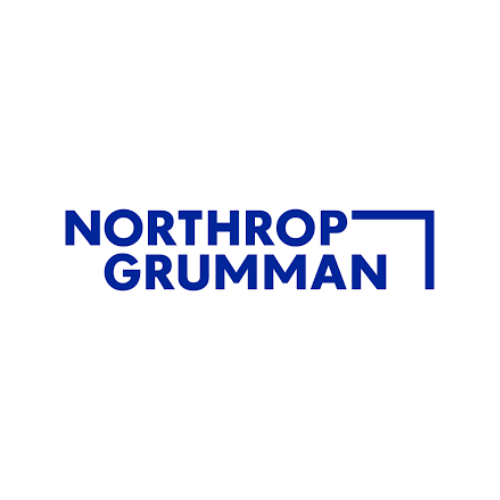 Company: Northrop Grumman
Northrop Grumman is an American multinational aerospace and defense technology with 90,000 employees and annual revenue of over $30 billion. Northrop Grumman pioneers technologies and breaks boundaries to protect and advance humanity as we know it. From the deep sea to outer space to cyberspace, Northrop Grumman is defining possible at the edge of every frontier.
The foundation of Northrop Grumman's pioneering culture and commitment to deliver on what it promises is formed by the company's values. Our values reflect the culture we want to have and define our operating principles in an increasingly complex world. They reflect who Northrop Grumman is as a company, how it behaves, and how it articulates what is important.
Northrop Grumman's values are:
– Do the Right Thing: Earn trust, act with ethics, integrity and transparency, treat everyone with respect, value diversity and foster safe and inclusive environments.
– Do What's Promised: Own the delivery of results, focused on quality outcomes
– Commit to Shared Success: Work together to focus on the mission and take accountability for the sustainable success of its people, customers, shareholders, suppliers and communities.
-Pioneer: With fierce curiosity, dedication and innovation, Northrop Grumman seeks to solve the world's most challenging problems.
The Northrop Grumman Board of Directors is made up of four women out of 13 total. Northrop Grumman's leadership management positions are made up of 26.6% women. Executives in Vice President and above roles are 35.4% women.
he Northrop Grumman staff is made up of 24.5% women and is comprised of 36% people of color. In 2021, 23.1% of hires were women Leveraging its influence as a global organization, Northrop Grumman collaborates with various suppliers, including local companies, to support business objectives. Our Global Supplier Diversity Program (GSDP) focuses on expanding relationships with small and diverse suppliers to add value to our customers through a diverse supply chain. These include businesses owned by minorities, women, veterans, service-disabled veterans, people with disabilities, the GBTQ+ community and businesses located in historically underutilized business zones (HUBZone small businesses). The GSDP also partners with historically Black colleges and universities, Hispanic-serving institutions and tribal colleges and universities.
Furthermore, Northrop Grumman is committed to giving back to the community and advancing women's leadership. In 2021, 111 people completed the Leadership Program, 51 completed the Women in Leadership Program, 50 completed the Executive Leadership Program, and 135 completed the Affinity Forum.
An example of Northrop Grumman's commitment to our equity goals is the decision to dedicate 50% of its education funding to resources or programs that support social justice through diversity, equity and inclusion. In 2021, Northrop Grumman and the Northrop Grumman Foundation contributed $13,642,262 toward this goal (54%). Northrop Grumman also supports our employees, the community, and the world, with mentorship initiatives, STEM education programs, military veteran support, donations of over 2.4 million meals to support hunger relief, and a commitment to the environment through various volunteer programs.