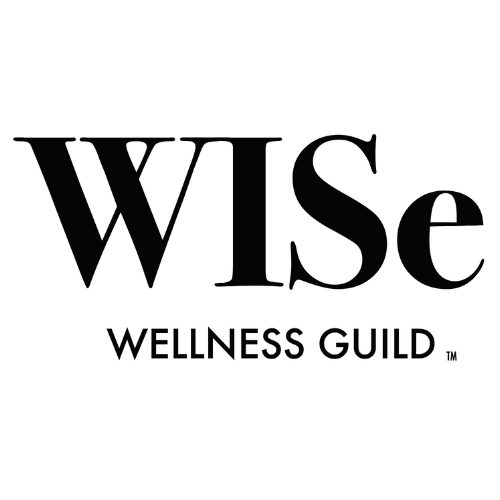 Company: WISe Wellness Guild
WISe Wellness Guild advances humankind through whole-self wellness, guiding businesses and employers in their pursuit of achieving peak performance of businesses and consumers. WISe is trailblazing the future of wellness, serving as an expert and connector between global corporations and small businesses to drive  
change, enhance brands and solve complex health and wellness challenges for all. WISe supports more than  400 businesses in 50 US States and 9 countries through three channels of focus: Strategy + Insights  Development, Experiential Programming and WISe Advertising, Rewards + Wellness Marketplace.  
WISe Wellness Guild is 100% woman-owned and led by internationally celebrated leader Stevi Gable Carr  who serves as founder and CEO. Stevi has shared the stage with whole-self wellness leaders like Chrissy  Teigen, Abby Wambach, Jewel, Carrie Underwood, and her work has been featured on CNBC, Yahoo  Finance, In Touch and Modern Healthcare. She is a Fellow at the Institute of Coaching, McLean/ Harvard Medical  School and has been named to several "Under 40" and "Women of Influence" lists, including P&G Alumni  Network Visionary Under 40.  
WISe Wellness Guild leadership team is comprised of 80% women, all aimed at supporting our mission,  purpose, vision, and values that make up our "HEART": Honesty, Equity and Empathy, Authenticity and  Accountability, Responsibility and Respect, Trust and Transparency.  
Our purpose-driven corporate partners and clients include Kroger, Fifth Third, Kao, P&G, Paycor, TH Foods,  Unilever, and The Christ Hospital (a Dana-Farber partner), University of Cincinnati and Northern Kentucky  University, to name a few. WISe annually delivers $4.5 million in value for our diverse clientele, comprised of  85% women and minority-led small businesses, with the goal of driving opportunity, representation, and intersectionality in the wellness industry.  
The WISe Wellness Guild process is rooted in Wisdom, Innovation, Strategy and Excellence in Execution.  
Wisdom: We leverage our community of 20k+ wellness consumers to generate rich insights and deeper understanding for clients. Each year we produce The Wellness Report, an annual publication that shares emerging movements in the wellness industry. Our hallmark offering is our 100 Point Wellness  Assessment™, a multi-point approach to producing a wellness score for individuals and brands that supports rich foundational learning for clients.  
Innovation + Strategy: WISe supports a full spectrum of consulting services for B2B, consumer and employee-centric objectives. We build new brands and reinvent the existing, supporting organization's strategic objectives through launch, growth, optimization, and performance measurement. Through services such as concept and persona development, SOEx, brand platform development and go-to-market strategies, WISe has transformed client + consumer relationships.  
Excellence in Execution: We pride ourselves in agile and efficient execution to serve our clients in the ever-evolving wellness space, specializing in three areas:  
Brand Amplification: We design holistic, integrated brand platform executions for consistent,  persistent and artistically relevant experiences to maximize impact across touchpoints, build brands and drive wellness growth.  

Experiential Programming: Curated in-person and virtual experiences (including Metaverse),  speaker/performance brokerage and post-event activations to maximize investment. 

Advertise with WISe on our 20k+ community, content creation, influencer brokerage, sampling, reward consumers + employees for investing in their wellness with WISe Rewards™ (Beta) and our WISe Marketplace that houses partners seeking to be connected with wellness companies and consumers. 
Learn more about WISe Wellness Guild and explore the WISe Wellness Guild Marketplace.