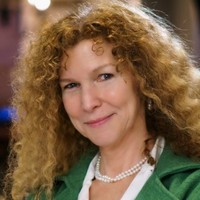 Corbette Doyle
Corbette Doyle is a Senior Lecturer of Leadership and Organizational Performance at Peabody College, Vanderbilt University. Her particular areas of expertise are Diversity, Equity, Inclusion and Belonging in the Workplace; Women's Leadership; Evidenced-based Management; Strategic Workforce Planning & Analytics; and Talent Development. Prior to joining Vanderbilt's faculty in 2008, Corbette was the Chair of the Health Care Industry practice at Aon plc. and reported to the CEO as the global Chief Diversity Officer (CDO).
She serves on: the board of Martin Methodist College, the development board for the REAL program at the Oasis Center, and Nissan America's Executive Diversity Council as its external member. She previously served on the Boards of Definity Health, Sterling Life Insurance, Evolve Women's Foundation, the Professional Liability Underwriting Association, the CPCU Board of Governors, ASHRM, and was the president of the Owen Alumni Board.
Corbette earned her doctorate in Organizational Leadership at Northeastern University, graduated first in her EMBA class at the Owen School at Vanderbilt, and graduated Magna Cum Laude from SUNY Oswego in Economics (Major) and Math (minor).