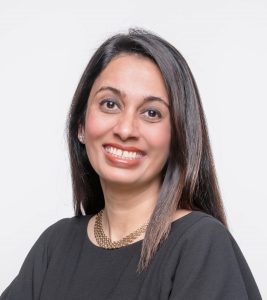 Mithu Bhargava
Mithu Bhargava is a seasoned executive with an established track record at building and leading high-performing global, customer-centric businesses, through periods of rapid transformation and growth. Her experience extends from small to mid-size business in hyper-growth mode to large mature companies in transformation.
Ms. Bhargava has served as a general manager and go-to-market executive in leading technology companies, building deep expertise in transforming software, hardware and services business to an as-a-service model. She has demonstrated consistent success in turnaround leadership, executing on organizational re-structures, build-out of executive leadership teams, new product innovation, M&A integration and P&L management to drive operational efficiencies and profitable growth.
Over the course of her career, Ms. Bhargava has held executive leadership positions across NCR Corporation, Dell, EMC, and Akamai Technologies. She has extensive leadership experience across go-to-market and customer success functions including sales, professional services, technical presales, business operations, product development and customer experience.  Ms. Bhargava's core expertise centers around driving business transformation and change management towards growth and value creation.
Ms. Bhargava is active in the ESG space and is a passionate DE&I advocate. She is a board member for C200 (www.c200.org), an invitation-only membership organization consisting of the world's most successful female corporate executives and entrepreneurs as well as at Girls Inc. of Worcester MA. She is on the governing board for the NCR Foundation. Ms. Bhargava holds a Bachelors Degree in Computer Engineering from the University of Mumbai, India, a Masters in Computer Networking from North Carolina State University, and an MBA from MIT's Sloan School of Business.