In our WBC Community on Networked, you can connect and engage with other WBC constituents and our WBC staff. Plus access exclusive reports, events, and WBC content at any time. We look forward to connecting with you!
Benefits of Joining our WBC Community:
Connect with a community of over 300 senior women and men across a variety of industries
Access to exclusive reports, events, and other WBC content
Connect and build relationships with professionals who want to fight for equal pay, position, and power for all women in business
Share your events, promotions, resources, and information with the community
Connect and engage on a safe and secure platform
Features of the Community
Use features to find resources in our media center, join community spaces, RSVP for in-person and virtual events, scroll through our directory, and more!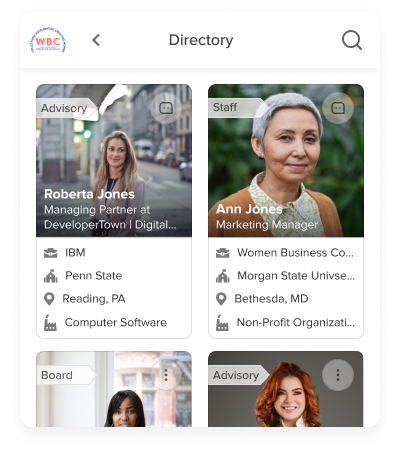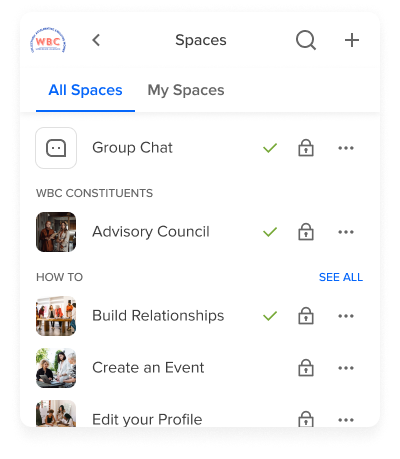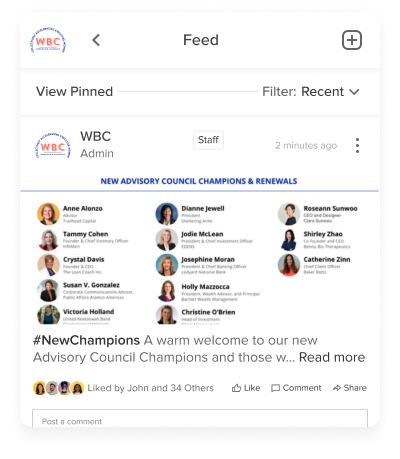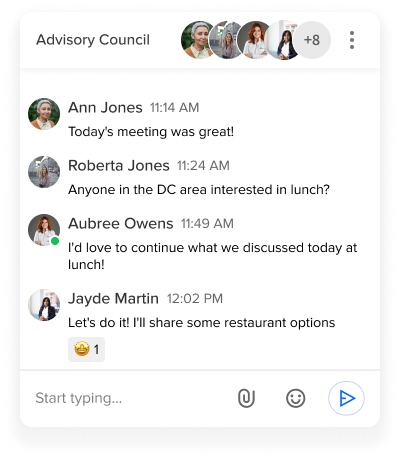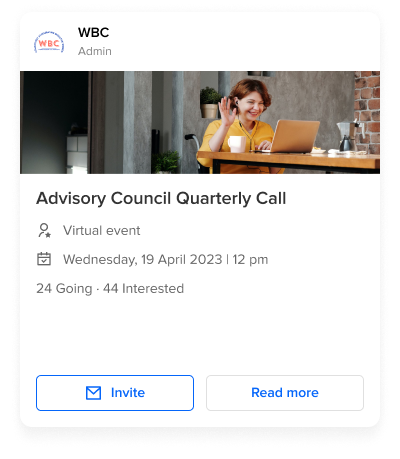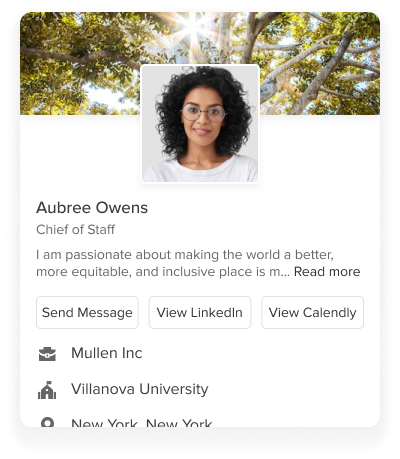 Request to Join the WBC Community: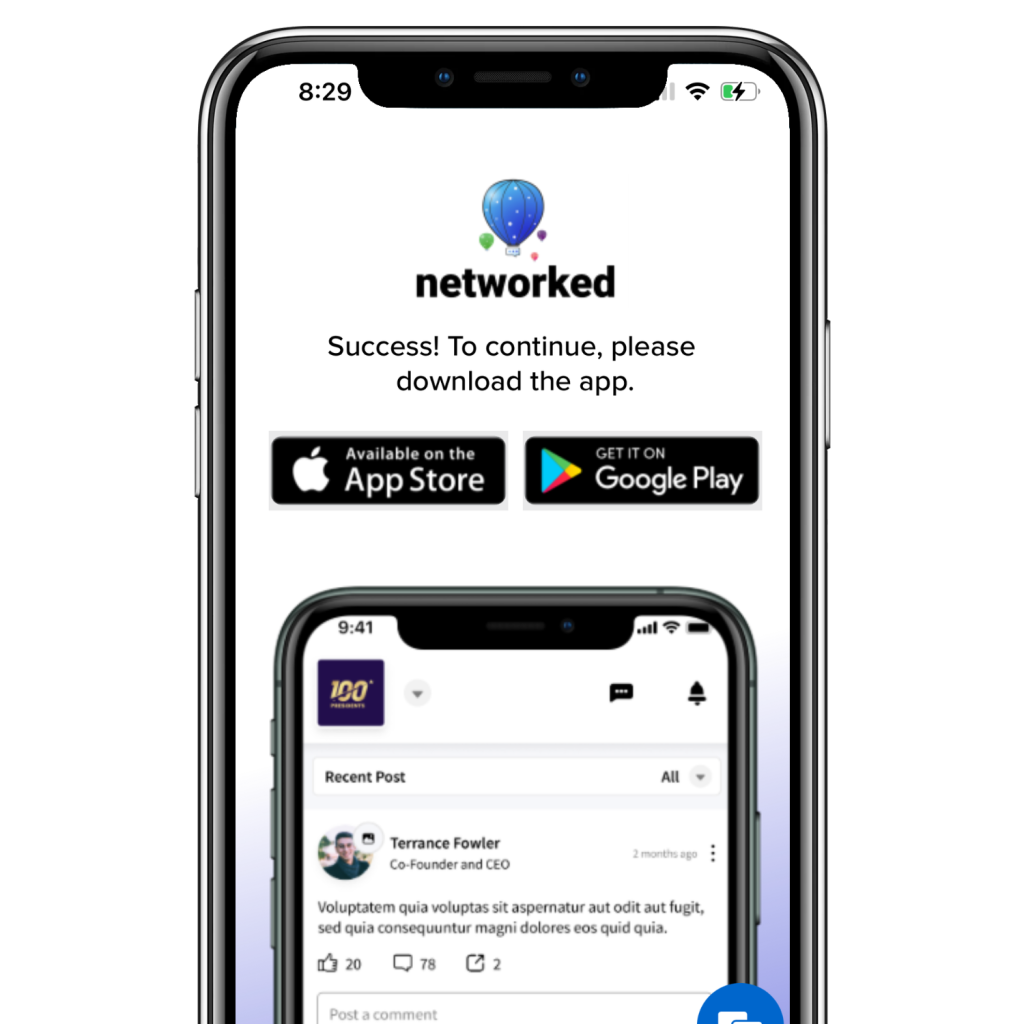 Download On Your
Mobile Device Today