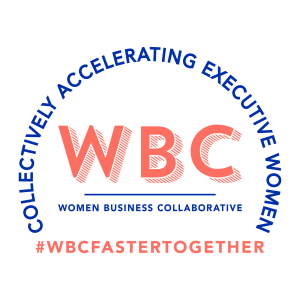 First of its kind repository and analysis of public DEI and ESG reporting
WASHINGTON, Jan. 26, 2023 /PRNewswire/ — Women Business Collaborative (WBC) releases the WBC DEI Snapshotwith the help of University of New Haven Pompea College of Business (UNH) and Gender Fair. This major study evaluates public DEI information from 553 companies including the Fortune 500 and 53 companies from S&P, Russell 3000 and private companies. WBC analyzed companies' publicly available DEI Annual Reports, ESG reports and EEO-1 data as of October 2022.
Assessing companies across 28 metrics the DEI Snapshot includes a dashboard of key public statistics on DEI, a repository for each company's reports, and identifies the top 10% most transparent companies. The DEI Brief highlights the key findings and how companies are showcasing their work in DEI. Read it here.
"Transparent data is critical to business success and accelerating true diversity, equity and inclusion from the boardroom to the community across the business landscape," states Edie Fraser, CEO of WBC. "This first-of-its kind project pulls all public data and reports together to provide a clear look at how companies are reporting and progressing on DEI metrics."
The key findings from the reports and publicly available data are useful to all companies working to advance DEI and ESG with transparent data. The WBC DEI Snapshot provides insight anyone can use to start or continue their commitment to DEI practices. The detailed findings are laid out across the following categories:
DEI Commitment from top leadership
Transparent Workforce Composition
Pay Equity
Recruitment, Retention, and Promotion
Supplier Diversity
Social Impact
Out of 553 companies, 77% provided leadership development specifically for women, including mentorship and 37% engaged in social impact that benefited women. This data alone proves there are steps in the right direction while work still needs to be done to level the playing field.
In analyzing CEO and top leadership commitment, we found the following key findings:
70% of CEOs made a public commitment to DEI.
7% tie executive pay to DEI.
77% tracked employee diversity with 65% breaking diversity out by demographic.
30% track supplier diversity spend.
37% engage in social impact that benefit women.
The commitment from leadership to talent management and the community is critical to driving true impact in DEI.
The DEI Snapshot furthermore analyzes how transparent companies are with their data and DEI Goals. WBC, along with Gender Fair and UNH, created a scorecard based on the metrics related to what data is published. Based on this rubric 10% of the companies are considered transparent or very transparent when it comes to reporting on DEI. Companies leading the way include P&G, IBM, Pepsi, Prudential and Bank of America. In addition, 34% of the companies published a separate DEI report and 53% have DEI goals with 47% putting DEI in their mission, vision and/or values.
WBC will continue to work to track and monitor company commitment and transparency to DEI to increase that figure as more companies embrace and understand DEI as part of an integrated strategy and business imperative.
About Women Business Collaborative
Women Business Collaborative (WBC) is an unprecedented alliance of 77+ women's business organizations and hundreds of business leaders building a movement to achieve equal positions, pay, and power for all women in business. Through collaboration, advocacy, action, and accountability, we mobilize thousands of diverse professional women and men, business organizations, and public and private companies to accelerate change. Click here to learn more.
SOURCE Women Business Collaborative