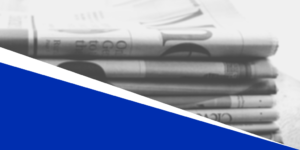 November 17, 2020– Staffing Industry Analysts (SIA) announced it's annual SIA Global Power 150 — Women In Staffing List. In August The Women Business Collaborative announced the creation of the WBC Staffing Leadership Council to accelerate diversity, equity and inclusion in the staffing industry. The council was created in collaboration with the American Staffing Association, Staffing Industry Analysts and the TechServe Alliance. Today we honor WBC members who were included in SIA'S 2020 GLOBAL POWER 150 — WOMEN IN STAFFING LIST ONLINE.
November 17, 2020
SIA Annual List Recognizes Women Shaping the Industry
Mountain View, California — November 17, 2020 — Staffing Industry Analysts (SIA), the global advisor on staffing and workforce solutions, has announced the Global Power 150 – Women in Staffing list for 2020. In its sixth year, this annual list recognizes women for their excellence as leaders and influencers in the global talent marketplace. The Global Power 150 – Women in Staffing list is sponsored by Bullhorn.
The Global Power 150 list is not a ranking but a way to recognize women in leadership positions and to increase visibility for the important contributions women have made across the industry. From CEOs and entrepreneurs to division heads, technologists, workforce specialists, operational experts and legal professionals, this year's honorees have helped to shape a $498 billion global staffing industry while paving the way for a more equitable future of work. The 2020 list includes 54 women who are being named to the list for the first time and spotlights many women for their roles in advancing digital/tech agendas, initiatives and processes that enhance and strengthen their businesses as well as ecosystem.
"The Global Power 150 – Women in Staffing 2020 are redefining leadership in their decisions, their compassion and their service to their teams and communities," said Subadhra Sriram, Editor & Publisher, Media Products at SIA. "In a year rife with disruption and with ripple effects disproportionally impacting women and communities of color, this year's honorees are steadfast in their commitments to diversity and to building resilient and inclusive organizations as they take their businesses, and the ecosystem, forward."
"We're proud to have Bullhorn support the SIA Global Power 150 – Women in Staffing list once again," said Art Papas, Founder and CEO of Bullhorn. "McKinsey research found that, following the fallout of the pandemic, more than one in four women are contemplating downsizing their careers or leaving the workforce completely. It's important to us that we help highlight, celebrate and promote women in our industry, and create role models for others."
The Global Power 150 – Women in Staffing website debuts the full 2020 list this week, showcasing these inspiring leaders and the impact they have on the industry. Profiles of the Americas 100 are also featured in the November/December 2020 issue of Staffing Industry Review magazine.
About Staffing Industry Analysts (SIA)
SIA is the Global Advisor on Staffing and Workforce Solutions
Elevating the Workforce Solutions Ecosystem
Founded in 1989, SIA is the global advisor on staffing and workforce solutions. Our proprietary research covers all categories of employed and non-employed work including temporary staffing, independent contracting and other types of contingent labor. SIA's independent and objective analysis provides insights into the services and suppliers operating in the workforce solutions ecosystem including staffing firms, managed service providers, recruitment process outsourcers, payrolling/compliance firms and talent acquisition technology specialists such as vendor management systems, online staffing platforms, crowdsourcing and online work services. We also provide training and accreditation with our unique Certified Contingent Workforce Professional (CCWP) program.
Known for our award-winning content, data, support tools, publications, executive conferences and events, we help both suppliers and buyers of workforce solutions make better-informed decisions that improve business results and minimize risk. As a division of the international business media company, Crain Communications Inc., SIA is headquartered in Mountain V