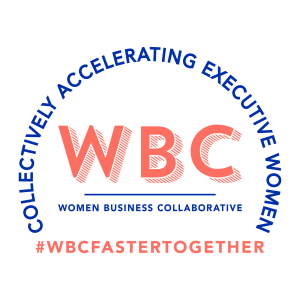 LINK: https://www.forbes.com/sites/robertreiss/2021/03/15/three-ceos-talk-about-gender-equity-and-leadership/?sh=2be6c2464bbf
As we celebrate Women's History month, I thought a smart way to inspire our future women leaders is to share some insights from the Women Business Collaborative CEO Roundtable I co-hosted with Becky Shambaugh on January 26, 2021. We discussed topics including: building corporate culture, the road to becoming CEO and the important influence from parents, The leaders were:
Melissa Smith, Chair and CEO, WEX Inc.
Erik Anderson, Founding CEO, WestRiver Group and Callaway Vice Chairman, former Topgolf Executive Chairman
Erica Lee, CEO, Marquis Who's Who
Culture:
I still remember a decade ago George Halvorson Kaiser Permanente CEO telling me, "culture eats strategy for breakfast." And most CEOs have told me that culture is actually their #1 job. Melissa Smith as CEO of WEX, a $1.5 billion leading financial technology service provider known for exceptional customer service built on a really strong culture, shared an often overlooked aspect of a great culture, "Flexibility is important to companies, and particularly important to women. This year, we learned that we can be more flexible than we thought we could." Smith further explained about talent, "When we look at hiring, it's not hiring just because someone is a woman, it's about getting the best athlete."
Erik Anderson talked about the growing Topgolf, the super-popular golf entertainment venue with 23,000 employees throughout 50 locations, stating a related but different perspective, "Don't use a narrow lens. I don't think in terms of who's the best person anymore, it's building the best team." He then discussed  WestRiver Group, which is a new breed of financial services companies built on diversity and purpose. He talked about the industry saying he believes how Wall Street can improve is by "building environments of safety. That's what's wrong with Wall Street and most things. They're so focused on performance. But the brain only thrives in a safe environment."
Individual Growth
As we spoke about success, Erica Lee, the first women CEO of Marquis Who's Who since its founding in 1898, shared some of the keys to building a career – and she talked not just from personal experience, but from a unique vantage point of leading the organization that validates and communicates success, Who's Who, "It's important to find your passion, to be able to wake up everyday and find that power. The work you're doing must be meaningful to yourself." She then explained one of the most important pieces of advice to young women who aspire to become CEO, "You need experience in budgeting and P&L. As an operating officer, it allowed me to get a birds-eye view."
Lee's message is reinforced by Melissa Smith who was CFO before becoming CEO.
Erica Lee then told a personal story which exemplifies her character, "You need to be bold, take risks, and have foresight. I was pregnant with my third child, it was December 31, 2019. I saw a blog about a strange pneumonia. I started buying my own PPE and wearing it. Then, I assembled my executive team and ran drills. I thought, this baby could come in the midst of a shutdown. So I put in a plan for work at home. By the time that the pandemic hit in America, we had a plan in place, we'd run our tests, and we were able to sustain ourselves through COVID. There are clues to help companies drive forward when there is no playbook." Lee ended with a few practical points, "Many of the biographical listees in Marquis Who's' Who didn't own their own domain names. Make sure to buy your own domain name … and one more thing, read biographies to find out the essence of what made someone successful."
Smith summed up a few more tips to women as they advance in their career, "Sponsorship is essential. I had people in my court but I also had people willing to give me candid feedback. You have to be a willing recipient of even feedback that seems brutal at the time." She continued, "Invariably, things don't happen the way you want them to. Being able to adjust to the environment you're in is super important."
Parental influence
Erik Anderson shared one of the most important business lessons relevant to 2021, which he actually learned from his mom, "We want to play with confidence. My mother used to say we're fearless, not reckless. Confidence is a gender-neutral word. Aggressive is not gender neutral, but confidence is a good north star. "
Erica Lee talked about another insight learned from her parents, "I watched immigrant parents sacrifice and set purpose. My mother said you can do, so you will do. It wasn't until I was older that I knew there was a glass ceiling. Growing up, the only limits on myself were the ones I placed on myself. I put my heart and soul into everything."
Summary
Erik Anderson gave important perspective about enterprise, "The fundamental lesson from Topgolf is to get the leadership right and get the culture right. Create moments that matter for everyone. He summarized with a fundamental truth, "Let's remember, women are half of the intellectual capital of the world!"
Erica Lee shared an important word I hadn't heard before, "Syndemic is a convergence of multiple epidemics at once that reach their tipping point. For 2020, it was health, systemic racism, gender inequality that came together and burst in a way."
Melissa Smith summed the conversation with WEX's secret sauce, advice consistent with most CEOs of great companies, "There's a tremendous growth path, but it's always led by our values. Inclusiveness is embedded in our reward system: not just what you do, but how you do it."
To hear interviews with these and other CEOs go to The CEO Forum Group