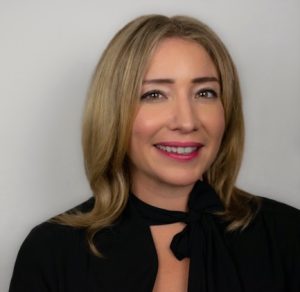 Gina Wieczorek
Gina Wieczorek is the Co-founder of Casitas, a full-service ADU development and consulting firm involved in all phases of the design, permitting and development process within the single-family, multifamily and affordable housing sector. As an Orange County native, Gina grew up with a true passion for Southern California residential design and always design and develops projects with the final user in mind, providing housing that renters and homeowners are proud to call their home in the communities in which she builds. Thoughtful and architecturally significant design, from the facade to the interiors, is always a key component to all projects Gina undertakes.
Gina previously worked as a Development Director at Urbaneer Investment Partners. As a Consultant to Urbaneer, Gina provided over 14 years of overseeing strategic initiatives, development, and construction management experience on numerous commercial, retail and multi-family projects nationally to the company. While working with Urbaneer, Gina provided the team with seasoned project management experience delivering high-quality projects on schedule and under budget. She specializes in multifamily development, and has project managed mid-rise and high-rise projects in both LA and New York.
Prior to Urbaneer, Gina formerly worked as the Director of Development & Construction for Capstone Equities and Crescent Capital Partners ("CCP"), privately owned real estate investment and development firms located in Los Angeles. Gina oversaw all aspects of entitlement, design, development and construction for active projects in the portfolio. During her tenure at CCP and Capstone Equities, Gina oversaw the redevelopment of hundreds of multifamily units including value-add rehab and new construction, as well as commercial repositioning projects.
Prior to joining CCP and Capstone, Gina led project management efforts for AECOM Tishman in New York, one of the most well respected construction management firms in the U.S. While at Tishman, Gina worked on projects in New York City with a combined total of more than $200 million in awarded contracts. Previously, Gina led the builder division and luxury home division at Auction.com.
Gina has in-depth knowledge of working with various jurisdictions on entitlement efforts as well as applying to City initiated RFPs. In December 2019, Gina was a part of the RFP team chosen by City of Pasadena to create and execute their award winning Pasadena Second Unit ADU Program.
Additionally, in October 2021, Gina was also a part of the Consultant team awarded the RFP for the City of WeHo's Affordable ADU Pilot Program. Both programs are ongoing. Gina holds a Master of Business Administration degree with a focus in Real Estate from New York University and a Bachelor of Science degree from Cal Poly San Luis Obispo. Gina enjoys being a member of the Urban Land Institute (ULI) Los Angeles, serving as the StimULI Co-Chair on the Programming Committee and a member of their Housing Council. Gina is also an active member with Casitas Coalition and Making Housing Happen.