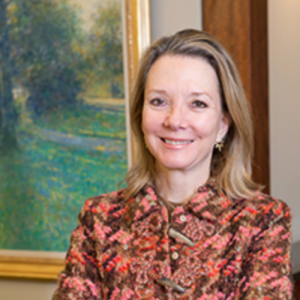 Kathryn Swintek
Kathryn Swintek received the prestigious Private Company Director of the Year 2020 award from the National Association of Corporate Directors. She is a recognized governance expert with over 20 years of serving as an independent director of fourteen private and public companies and non profit organizations in fin tech, medical devices, digital media, industrials and financial services. Her roles include Board Chair, Audit Committee Chair and Compensation Committee Chair. Kathryn brings the lens of her work in venture capital to her boards, notably on innovation and strategy initiatives.
Kathryn is a Managing Partner and member of the Investment Committee of Golden Seeds Fund 2 which invests in U.S. based early stage companies founded and managed by women. Ms. Swintek was a senior executive in corporate and investment banking in New York and London at the leading global banking firm BNP Paribas over a 20-year period. Prior to BNP Paribas, she was an executive at BNY Mellon and a predecessor bank Irving Trust Company as Banking Officer in the Middle East & Africa Division, and Representative for France based in Paris.
Ms. Swintek holds a B.A. in Economics from the College of Mt. St. Vincent and an MBA in Finance from New York University. Fluent in French, she is a dual citizen of the United States and France.