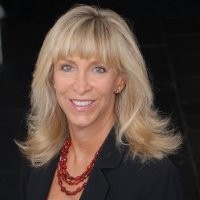 Mary Naylor
Mary Naylor is a nationally recognized concierge industry pioneer with 25 years of entrepreneurial leadership experience. She is a seasoned, proven C-level executive with deep knowledge of building and running start-ups, a VC-funded company, and operating a subsidiary of $1B+ international company, with a passion for b2b and b2b2c service industries and expertise in both the revenue and service delivery sides of business.
Mary is currently Executive Chairman, Americas for Aspire Lifestyles. Aspire is World's largest b2b2c Concierge and Loyalty Solutions company with concierge call centers in 23 countries, 3000+ client programs and 1500 employees. Clients include American Express, UBS, MasterCard, Citi, Luxury Card, JP Morgan Chase, Ritz Carlton and Interval International. Mary secured the largest account in the industry closing a
$287m deal with top global credit card co. She serves as the primary executive liaison with Tier 1 clients driving growth, digital innovation, and strategic account development. Mary is a member of the ExCo and leads global initiatives for the company in the areas of enterprise account sales, marketing, and product development.
Prior to Aspire Lifestyles, Mary pioneered an industry as the Founder of Capitol Concierge and then VIPdesk. At VIPdesk she raised $14m in venture capital and led the highly successful exit strategy resulting in sale of company at two-times industry multiples and managed complex integration of the company with multi-billion dollar international organization.
Mary also serves as the Hospitality Sector Advisor to Healthe, Inc. Healthe is the global leader in developing and deploying high tech lighting solutions that mitigate COVID-19 and other viruses, protecting people safely while occupying indoor spaces.
Advisory Board Service & Professional Organizations
C200 Mid-Atlantic Region Chairman C200 2018-present. C200 is an invite-only global group of 500+ C-Suite Executives; member 10 years
YPO Chapter Board (Young President's Organization); member 20 years
Healthe Advisor for hospitality sector
Recognition/Achievements:
Co-author, Customer Chemistry, McGraw-Hill, March 2002
Featured "relationship marketing" speaker at over 100+ national conferences including Direct Marketing Association, CEO Forums, and Inc. 500 symposiums
Inc. Magazine National Marketing Masters Award for Business Services
U.S. Small Business Administration Home-based Champion of the Year
National Capital Business Ethics Award
National Winner Working Woman's Magazine Entrepreneurial Excellence Award
Education:
Mary earned her BA, Communication from the University of California, Santa Barbara;
Recipient of College Honors, graduated top 10 in class of 5000