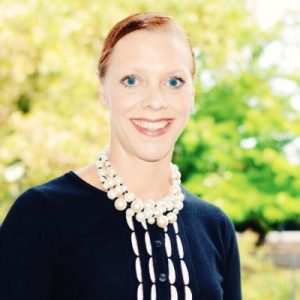 Megan McCann
Megan McCann is an established IT recruitment and technology services leader known for building and leading highly successful IT services firms, and for the work she does to advance diversity and cultivate talent across the technology industry.
 Megan is the CEO of leading IT recruitment firm McCann Partners, which she founded in 2011. She and her team deliver IT recruitment with intention and integrity to a growing portfolio of innovative organizations—from Chicago-based startups to companies with a global footprint. McCann Partners is dedicated to creating a more equitable and diverse workforce, and proud that more than 70% of their talent placements in the past two years have been diverse hires. Prior to McCann Partners, Megan co-founded and helped build Geneva Technical Services (GTS), and was a strategic force in growing SelecTech—both premier IT recruitment firms. 
Megan's impact on the tech community far exceeds her day-to-day work as CEO of her own firm. Passionate about attracting, retaining, and advancing women in technology, Megan is a proud co-founder of ARA, a national organization that seeks to promote women in technology and leadership through mentorship, events, and programs. Her additional industry and leadership affiliations include membership in the American Staffing Association, CHIEF, and the TechServe Alliance.She is also a founding partner of the Chicago Executive Women's Networking Group and an active member of Chicago Innovation's Women's Mentoring Co-Op. In addition, she's been recognized as a Chicago Business Journal Bizwomen Headliner in Technology, Chicago Business Journal Women of Influence, a three-time Midwest Women in Tech Awards finalist, and an Illinois Technology Association CityLIGHTS finalist. In 2021, Megan was named to Staffing Industry Analysts inaugural Top 50 DE&I Influencers list and selected as a ChiTech Academy Young Women's Leadership Society Ambassador of the Year.