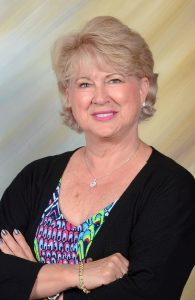 Patti Massey
With a 30+ year entrepreneurial career, Patti has built several businesses through a collaborative approach using technology as the enabler.  Top corporations in the country rely on the MYCA team to deliver measurable results while providing service excellence.  
As a WBENC board member and Chair of the WBENC Forum, Patti is very committed to the growth and development of M/WBE ventures and routinely collaborates with other businesses to create value-add solutions for clients.  From forklift repair & maintenance, to waste management that drives zero landfill initiatives, to creating respectful, inclusive and safe workplaces, the MYCA group of companies have achieved dynamic growth and success.
Patti's focus on MYCA:Learning reflects her passion for providing an inclusive work environment for all employees, but especially women.  By delivering highly engaging, interactive and immersive learning experiences, some of the country's top organizations, including the cities of LA and NY are being transformed.  With hundreds of clients and millions of learning experiences, participants have gained knowledge on topics that impact the emotional, mental and physical safety of workers such as harassment prevention, unconscious bias, reasonable suspicion of drug and alcohol abuse, and workplace violence prevention/active shooter preparedness.