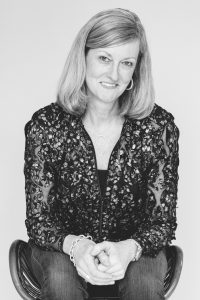 Sue Harnett
Rewriting the Code is changing the game for young women entering careers in technology guided by principles of the game of basketball. 

At 6'4, she's always felt disruptive – something that taught her a lot about owning her individuality. The Staten Island native found her first sense of belonging as a member of the girls basketball team at her middle school. That commitment to contribute her best talent on the court led to life-long friendships, competitive opportunities for education and ultimately the path to the change she makes today. 

Always competitive, Sue built and exited her first technology company, Replay Photos, in 2013. She found her next opportunity as a consultant to her alma mater, Duke University, where she had a conversation that changed her life. Engaging students and faculty in the computer science department, she learned that nationwide, women were exiting their computer science and engineering degree programs and giving up on pursuit of their highest achievement because they lacked support. 

Women in these programs were competing against each other for standing and jobs, so she considered, "How can I make them a team? How do I build a common interest group where competition isn't an issue and size isn't limited."

That's how her current venture, Rewriting the Code was born. With over 13,500 student participants worldwide, women are finding a rich digital community that celebrates their unique identities as they work together to graduate and find work with many of Rewriting the Code's corporate partners. 2021 marks the organization's fifth graduating class. 

Rewriting the Code's community of women are committed to completing the work required to change the face of technology. And together, they're unstoppable.