Closeup: Cara Dailey, Executive Vice President and Chief Data Officer, LPL Financial
"Data is like untapped oil, just ready to be turned into fuel."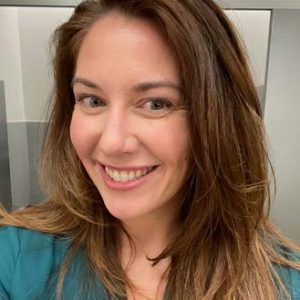 As a life-long tech professional, Cara has had ample opportunity to prepare for her current C-Suite position as Chief Data Officer for LPL Financial, the largest independent brokerdealer in the United States. "All my roles have had an underlying theme of problem solving, technology and data." She views data as a valuable strategic asset to the internal LPL team, to customers and to stakeholders, and is passionate about ensuring the organization and its individuals make full use of its potential:
"Data is like untapped oil, just ready to be turned into fuel. If you have all the information about your customers at your fingertips, you are able to make faster/better decisions and increase productivity and reduce risk."
An Evolving Role With Challenges and Misconceptions
Cara points out that the role of Chief Data Officer has evolved significantly in the last few years. "My role is to demonstrate that using data and insights can improve business processes. My team helps the organization access these capabilities and in turn helps drive better business results."
When she held the Chief Data Officer role with a previous organization, it was largely defined by dealing with regulatory issues and managing data in "a very controlled environment." Now her position has become "more outcome-driven, working towards solving business problems." She and her team deliver data internally and externally to fuel growth objectives and bring advanced analytics capabilities to both clients and employees.
Additionally, data management has been dramatically impacted by changes in the technology landscape. Currently, "there are so many innovative tools, applications and capabilities that can solve a myriad of data problems."
One of the biggest challenges in her role as CDO is getting buy in organization-wide for needed culture shifts so the benefits of data can be fully unleashed. She emphasizes that both leadership and financial advisers in her firm need to see data management as a "strategic asset vs. an afterthought." Without a clear understanding of the value of data, it is difficult to get acknowledgement that "everyone has a role to play in data hygiene."
Throughout her career, Cara has learned from her numerous experiences and offers some important observations:
She sees herself as the leader she is because in earlier roles she "felt the pain of clients firsthand when systems and data didn't work as expected."
As a mother, who has had to move cross-country twice to take on added responsibilities, she views the transition to new schools and new communities as a challenge, not a barrier
Cara has used mentors to help in making major career decisions. She's found surrounding herself with "diverse perspectives incredibly valuable."
She has pivoted her leadership style as needed and believes a major part of her role as a C-Suite tech leader is to "empower team members and remove roadblocks."
Career-Advancing Advice for Women in Tech
In thinking about what she might tell her younger self, Cara offers valuable advice to women starting out in their tech careers: "Keep your sights on the bigger picture. Think strategically and act tactically." Additionally, she encourages aspiring women tech leaders to gain experience in organizations of all sizes. The variety of experience will help both "hone general leadership skills" and allow for "going deep into subject matter expertise," a balance which is critical in a C-Suite tech role.
She encourages career-minded tech women at all levels to join networks that "create a community focused on promoting more women in leadership roles."
Previous to LPL, Cara served as Chief Data Officer at Silicon Valley Bank, where she was responsible for their enterprise data strategy and played a critical role in the firm's transformation efforts. Prior to that, she was head of Nike's enterprise data management organization and held high-level positions at Bank of the West, GE Capital, and Oracle, giving her a broad range of experience in strategy, transformation, data capabilities and the business outcomes they can drive on modern toolsets.