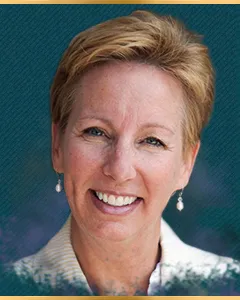 Carol Fawcett
Golden State Foods Corp.
CIO
Golden State Foods Corp.
Thirty-year IT veteran Carol Fawcett currently serves as the Corporate Vice President and Chief Information Officer for Golden State Foods, one of the largest diversified suppliers to the Quick Service Restaurant and retail industries. In this role, Carol provides vision and leadership for developing and executing digital transformation initiatives to improve GSF's supply chain management operations, improving cost-effectiveness, service quality, and business development which service over 125,000 restaurants and stores from 50 locations on five continents. Prior to joining GSF, Carol served as Chief Information Officer of Dell Software from 2012-2017, leading teams through an IT transformation resulting in a fully automated, simplified IT footprint that delivered significant efficiency and innovation opportunities across the businesses. While at Dell, Carol was also responsible for the strategic vision of M&A IT acquisition integrations and infrastructure company-wide. Prior to Dell, Carol served as the Chief Information Officer at Quest Software from 2000-2012. She earned a Bachelor of Science degree in Management Information Systems with a minor in Computer Science from National University in San Diego.