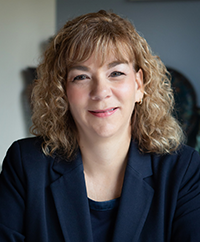 Monique Dumais-Chrisope
Encore Capital Group, Inc.
Chief Information Officer
Encore Capital Group, Inc.
Monique Dumais-Chrisope joined Encore Capital Group in 2019 and serves as Senior Vice President, Chief Information Officer for Encore Capital Group and Midland Credit Management. In this role, Monique is responsible for enabling the business to achieve its goals by delivering strategic technology solutions through a robust infrastructure, secure framework, stable applications and business intelligence.
Monique came to Encore from Bank of America, where she gained 16 years of experience in the financial services industry, serving in senior and executive roles. Most recently at Bank of America, Monique served as Senior Vice President, Technology Executive. Prior to this, Monique served in leadership roles responsible for business process operations and loss mitigation technology for the bank. Monique also served in an executive capacity with Balboa Insurance Group, which was acquired by Bank of America in 2008. Monique graduated from Sault College of Applied Arts and Technology in Sault Ste. Marie, Ontario, Canada.