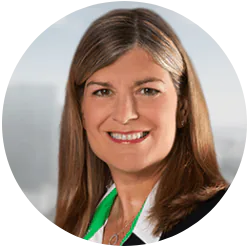 Patricia D. Verduin Ph.D.
Colgate-Palmolive
Chief Technology Officer
Colgate-Palmolive
Pat Verduin became Colgate's Chief Technology Officer in 2010, leading a team of remarkable scientists, designers and engineers who deliver a pipeline of growth-driving innovation for markets around the globe. Pat joined Colgate in 2007 as Vice President, Global R&D. Previously she served as Vice President, Scientific Affairs, for the Grocery Manufacturers Association. From 2000 to 2006, Pat held the position of Vice President, Research & Development, at ConAgra Foods. She started her career with 17 years at Nabisco, serving in multiple roles including plant management and scientific leadership. Pat earned her undergraduate degree from the University of Delaware and holds an MBA from Fairleigh Dickinson University and a PhD in Food Science from Rutgers University. She recently joined the board of HITLAB's Breakthrough Alliance, a consortium of executive leaders from life science, pharmaceutical, medical institutions and healthcare focused on advancing digital health innovations. Pat also serves on the board of directors for Avient Corporation in Lake Avon, OH and on the board of trustees for The Valley Hospital in Ridgewood, NJ.