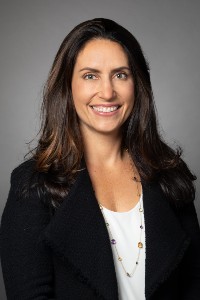 Sherrill Kaplan
Planet Fitness, Inc.
Chief Digital Officer
Planet Fitness, Inc.
Sherrill Kaplan joined Planet Fitness in June 2021 as Chief Digital Officer. In this role, she is responsible for driving digital vision and strategy, including leading the continuous enhancement of the mobile app, with a focus on consumer engagement, loyalty and a differentiated omnichannel experience to accelerate Planet Fitness' growth and success. Sherrill has over 20 years of experience, most recently serving as Global Marketing Operations Advisor for Advent International, a global private equity firm. Previously, she served as Head of Marketing and Sales for Zipcar and as the Vice President of Digital Marketing & Innovation at Dunkin' Brands. Earlier in her career, Sherrill held several digital and marketing leadership roles at global brands including American Express and Citi, Inc. She serves as an independent member of the Fiesta Restaurant Group Board of Directors, as well as the Massachusetts Innovation & Technology Exchange (MITX). Sherrill holds a B.S. from Boston University and an M.B.A. from the University of Denver, Daniels College of Business.