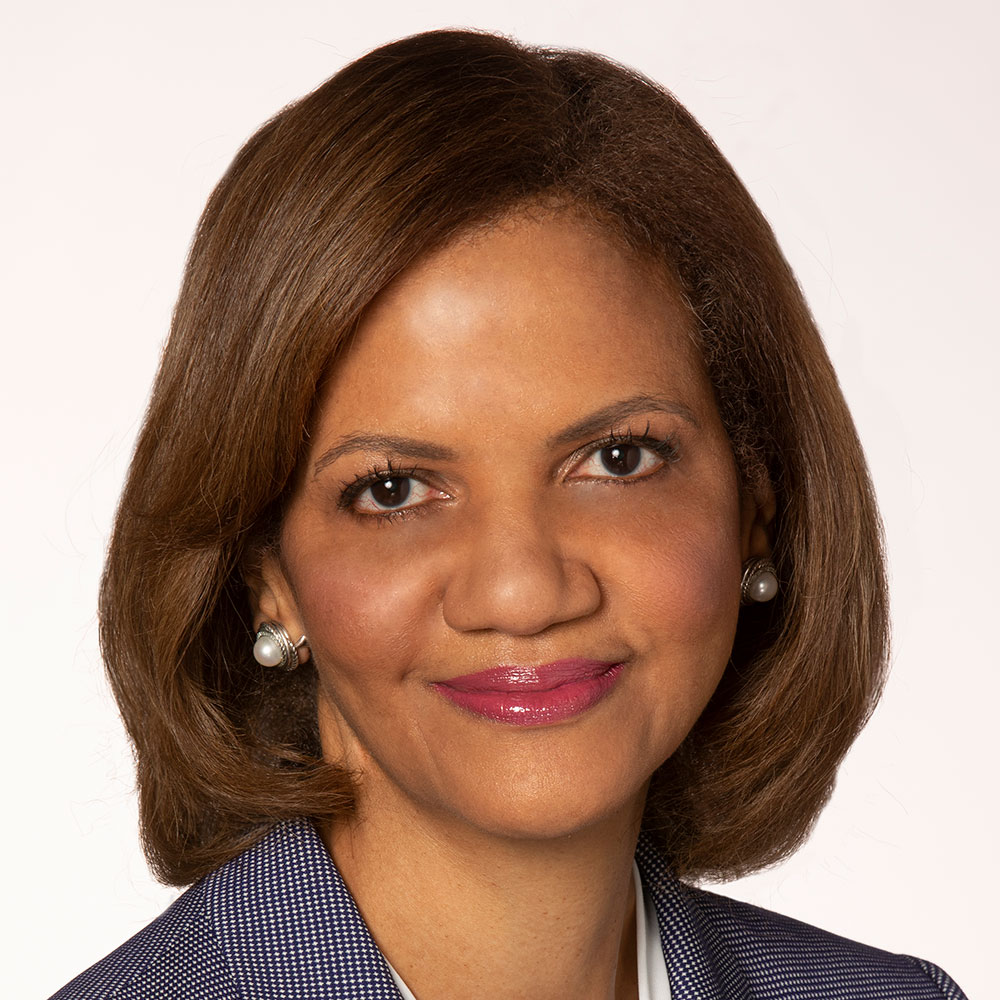 Paula Price
Independent Board Director & Strategic Advisor
Board Director: Accenture, Bristol Myers Squibb, Warner Bros.
Paula A. Price was EVP and Chief Financial Officer of Macy's Inc. (NYSE: M) from 2018 to May
2020 and served as Advisor to the renowned retailer until the end of 2020. As CFO, she was also a
principal architect of Macy's transformation journey and, during the COVID 19 pandemic, led its
financial restructuring to recapitalize and sustain the company.
Price has been a Visiting Executive with Harvard Business School since July 2018, and prior to that
was a full-time Senior Lecturer of Business Administration in the Accounting and Management Unit,
having joined the faculty in July 2014. Until January 2014, Price was EVP & Chief Financial Officer
of Ahold USA which she joined in 2009. At Ahold, Price was responsible for Finance, Accounting
and Shared Services; Strategy and Planning; Real Estate Development and Construction; and
Information Technology. Price transformed the Finance function and delivered a $1 billion cost
savings program to fund strategic growth initiatives.
Prior to joining Ahold, Price was Senior Vice President, Controller and Chief Accounting Officer for
CVS Caremark Corporation (NYSE: CVS), and a key player in the $26 billion CVS/Caremark merger
transaction. Price began her career as an intern in public accounting at Arthur Andersen & Co.
before joining full-time with clients that spanned financial services, consumer packaged goods, and
healthcare.
Price currently serves as an independent director for public, private, and not-for-profit companies.
Today, she serves on the boards of the following publicly traded companies: Accenture (NYSE:
ACN) chairing its Audit Committee, Bristol Myers Squibb (NYSE: BMS), and Warner Bros. Discovery
(NASDAQ: WBD) chairing its Audit Committee. She is a certified public accountant and audit
committee financial expert as defined by the SEC.
Price's career includes finance, general management, and strategy roles based in New York,
Boston, London and Chicago in the retail, financial services, and consumer packaged goods sectors.
Price earned her MBA in Finance and Strategy from the University of Chicago, and her BSc in
Accountancy from DePaul University.
Price and her family live in Manhattan and on Martha's Vineyard, where she enjoys painting
seascapes and portraits.