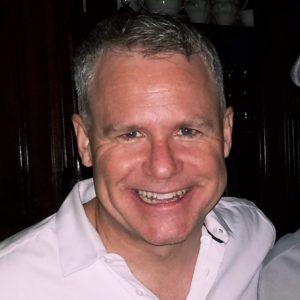 Chad Capellman
Chad Capellman is a digital strategist who, in addition to his work with WBC, serves as a Sr. Solutions Architect at Unleashed Technologies and the editorial director for the Sport Lifestyle Network podcast.
Using his lifelong skills as a storyteller and puzzle solver, Chad pitches new projects to prospective clients and works closely with current clients to solve problems and provide creative solutions. With his experience in all the steps of the process from his work at with multiple agencies, Chad enjoys solving puzzles in new and inventive ways.
When Chad isn't busy planning our next big project, he likes to work with non-profit organizations, solving problems big and small. A walking Wikipedia of quotes from things like The Simpsons and Spaceballs (you know, the good stuff), Chad loves to laugh with his wife or with a group of his friends.
In a previous role as Senior Interactive Marketing Manager at Massachusetts General Hospital, he worked on a variety of capacities with staff and leadership throughout the hospital to provide numerous strategic and digital solutions. Genuine Interactive in Boston, he worked with highly-regulated industries such as health care and finance, as well as consulting work with educational and consumer packaged goods companies to help them articulate their strategic goals and translate those goals into an effective and compelling digital presence.
Chad got started on the web by transitioning from print to the early days of washingtonpost.com and has never looked back. He has hands-on experience working with non-profits, sports, healthcare, government, online book publishing and consumer packaged goods. Chad is somewhat addicted to new and emerging technologies, and is constantly pondering novel and practical ways clients and friends alike can leverage them to cut through the noise and connect with target audiences. Among his favorite stops along the way was his time working as a web coordinator and event producer for the WeMedia series of conferences that focused on the intersection of media, society and technology.