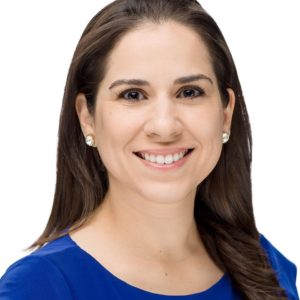 Lorena Fimbres
Lorena is a consultant with expertise in business development, strategic partnerships & communications. She is currently supporting WBC's partner relations and the CEO/Executive Roundtable Series. She also provides key insight in support of WBC's vision and strategy.
Most recently, she served as VP and Chief Business Development Officer for STEMconnector® and Million Women Mentors. As one of SC/MWM co-founders, Lorena was instrumental in the process of conceptualizing, launching, growing and consolidating both brands as two of the most recognized in the area. Lorena built and managed a corporate portfolio that included several of the largest Fortune companies. While at STEMconnector, Lorena was the executive behind the 100 Leaders in STEM, which profiled close to 500 executives across 282 corporations. Lorena´s various publications include: AIA's Small Business Resource Guide: Contacts to Contracts (2010) and the Women's Business Leadership Tribute, published by Adecco (2011). She was a contributor to Women Quick Facts: Compelling Data on Why Women Matter (2016).
Prior to moving to the US, Lorena held several positions of increasing responsibility with the government of the State of Sonora, Mexico. Lorena's political experience includes campaign management and political marketing.
Lorena holds a BS in Business Administration from the Tecnológico de Monterrey. A native of Sonora, Mexico, Lorena lives in San Diego, CA with her husband Francisco and their two children Lorenza and Agustin.