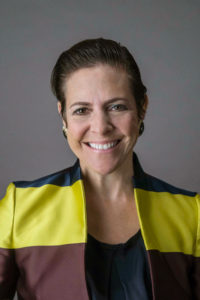 Alexandra Lebenthal
Ms. Lebenthal leads a new initiative focused on providing investment banking services, industry relationships, and growth opportunities to female entrepreneurs and business owners in the U.S.
Ms. Lebenthal has more than three decades of experience in financial services, having joined her family's business, Lebenthal & Co., in 1988 and becoming President and CEO seven years later. In 2007, after selling the company, she relaunched her own certified woman-owned company as its President and CEO, recognized as a leading woman-owned broker-dealer in corporate capital markets. Over the course of her career, Ms. Lebenthal has received numerous awards and accolades, including being one of New York's "100 Most Influential Women" by Crain's New York Business in 1999 and one of the "Top 50 Women in Wealth Management" by Wealth Manager in 2009. In 2013, she was named to both Crain's "Largest Women-Owned Businesses" and "Fast 50" lists. She has served as a board member of The Committee of 200, an organization for businesswomen, and a board member and Treasurer of SIFMA. She also co-founded The Women's Executive Circle in 1996, a women's mentorship program.
Ms. Lebenthal sits on the board of Graf Acquisition Corp. and is an Advisory Board member of InterPrice Technologies.
Ms. Lebenthal holds a B.A. in History from Princeton University.