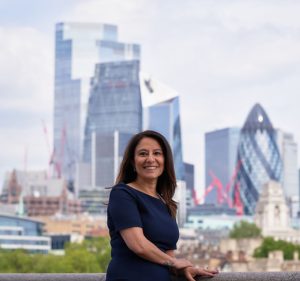 Burcin Ressamoglu
A Turkish citizen, born in Vienna, Burcin Ressamoglu is an experienced Executive Leader with a passion for gender equality and support of women leadership in organisations. With strong family values, Burcin has been married for more than 20 years to Alp and has 2 daughters, aged 15 and 21.
Burcin started her career in marketing with STFA Ogden Services, moving to Siemens, then Philips Electronics for 14 years where she undertook several senior management positions across various countries of Europe and China. In 2012, Burcin took the CEO role in Sodexo Benefits and Rewards Turkey and in 2018 moved into the CEO role of Sodexo Benefits and Rewards UK. In both roles, Burcin has fostered and led highly engaged teams to deliver new operating models, new product portfolios and digital transformation, all resulting in sustainable profitable growth for Sodexo Benefits and Rewards.
Burcin is an ambitious leader with strong values and a passion for gender equality. Part of the Sodexo Women Advisory Board SoTogether since 2017, Burcin sponsors inclusion and gender balance initiatives in the company while partnering with local NGO'S to progress in women's representation. In addition, Burcin continues to mentor and inspire many professional women across the world.