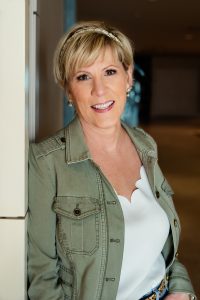 Jill Kerrigan
Jill A. Kerrigan is the founder and CEO of Jak Creative Design. Jill was born in the Chicago suburbs and grew up with five older siblings. She was raised by a hardworking single mother who juggled three jobs and six
kids. She developed her artistic skills at a very young age and went on to earn a BA in graphic design from Eastern Illinois University. In 1995,she decided to take the entrepreneurial plunge and launched Jak Creative
Design. Over the last 27 years, she has built an award-winning branding and design agency serving clients such as American Express, Exelon, InComm, Nicor, the Women's Business Development Center (WBDC),
FHLBank of Chicago, Principal Financial, and CHUBB Insurance.
Jill's team of designers, copywriters, and account executives has also maintained close ties to the local community, completing pro bono work for a number of causes close to Jill's heart. In 2017, Jill was named
an Enterprising Women of the Year Champion by Enterprising Women Magazine and was honored with the Women's Business Development Center's Deborah Sawyer Rising Star of the Year Award. Last year, Jill was honored to receive the Woman of the Year Award by Enterprising Women Magazine.
In the fourth quarter of 2017, Jill launched a new sister company, Jak Premiums, which specializes in the design and sourcing of high-quality promotional giveaways and corporate gifts. Both of her companies are WBENC-certified, 100% woman-owned enterprises.