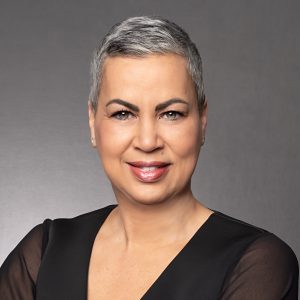 Kristi Plain
As a business leader whose career has spanned industries and professions, Kristi D. Plain has been described as a change agent who inspires others to achieve. 
She has been a champion of diversity throughout her career, mentoring countless men and women to reach for new opportunities through focus, hard work and resilience. She serves as executive sponsor for BrassCraft' s Women in Leadership employee resource group, as well as Masco's resource group for black employees. She focuses on the advancement and growth of women and minorities at BrassCraft and within her broader network.
"I believe that is my duty to reach back and help other minorities and women to get ahead in their careers and lives, Plain said. "I am intentional in developing coaching and mentoring relationships to share insights learned in life and in business, absorb the wisdom that one another holds and help each another to succeed."
In her role as Vice President of Global Talent for Brasscraft Manufacturing, she is responsible for aligning talent strategy with business objectives for the international Masco company. A key component of this role is serving as a company officer who helps shape the business strategy through a months long planning process with a focus on continuous improvement.
Prior to joining Brasscraft, she enjoyed a successful career in media as a reporter, editor and HR leader working in newsrooms across the country for Gannett Co., Inc.
Kristi believes deeply in giving back to her community and serves as vice chair of the board for Spaulding for Children, an organization that helps place children in foster and permanent homes. She previously served on the Rosa Parks Scholarship Foundation board and supports numerous non-profit organizations across the country in her community outreach role at Brasscraft. 
She recently joined the board of the McGregor Fund, a private foundation focused on alleviating poverty in Metro Detroit.
Her work in business and the community has been recognized as a Michigan Chronicle 2020 Woman of Excellence and a 2021 Diversity Business Leader by Corp! Magazine.