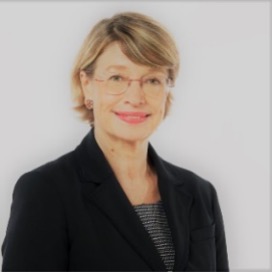 Sylvia Metayer
For the last 30 years I have been a CEO/COO/CFO in large international companies – Danone, Mattel, Vivendi Universal, Houghton- Mifflin and Sodexo – with a passion for building high performing teams, creating inclusive multi- cultural environments, and leading organizations through transformation.  I have strong expertise in B2B, Business Development and Finance.
I am currently the Chief Growth Officer for Sodexo, aligning  Digital, Data, Innovation, Marketing and Sales to a global growth strategy.  Prior to that I was the CEO for Sodexo's Corporate Services Segment, a €5B division of the Group.   Sodexo is a global leader in Quality of Life Services, present in 60 countries, and employing more than 400 000 people worldwide with a foundational mission to improve Quality of Life for our employees, our clients, and in the communities in which we serve.
I am the group Executive Sponsor of SoTogether (Sodexo's Gender group) and of Sodexo PRIDE.
As a Non -Executive Director on the Boards of Page Group (recruitment) and Keolis (mobility services), I also serve two global companies who have a major impact on daily Quality of Life.
I am a member of the International Strategic Advisory Board of HEC Business School, and of the French Tech Advisory Board to the French Government focusing on simplifying the digital transition of Large Groups.
My University degrees are in Business (HEC Paris) , in Education (Queen's University), and Biology ( University of Ottawa).
With three nationalities (Canadian, French and British) I like to consider myself a citizen of the world who happens to live in Paris!  I have three children and have been a working mother for most of my professional life.