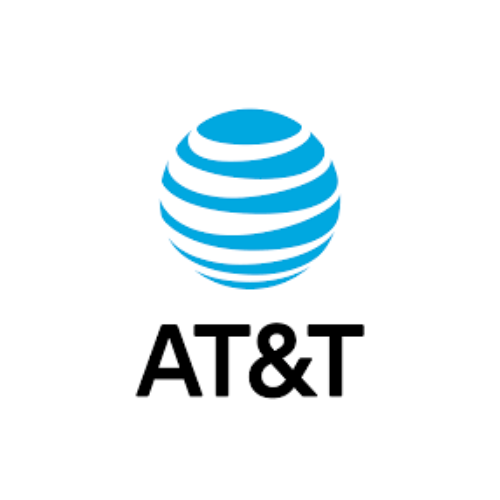 Company: AT&T
Profile PendingAt its core, AT&T works to connect people to greater possibility by providing access to equitable opportunities that help provide pathways for equality for all.
Women are core to our company's foundation. AT&T continues to promote women and create paths for female leadership through support in career development and advancement. Currently, women comprise 20% of the Board of Directors and 36.6% of Senior Leadership at AT&T.
AT&T is also committed to the professional growth and advancement of diverse people in all career stages. Women represent 30.9% of the global workforce, 30.3% of the U.S. workforce, and 33.1% of U.S. management. People of color represent 47.6% of the US workforce, including 19.9% Black, 16.9% Hispanic/Latino; 7.4% Asian American and Pacific Islander individuals. Alongside 8 employee groups that champion women, AT&T's Women of AT&T employee group (EG) started as one of the first EG's in the nation over 50 years ago. Today, it is the largest EG in the company, with over 20,400 members.
We also supports diverse businesses and suppliers. AT&T has invested $214 billion with businesses and enterprises owned by minorities, women, service-disabled veterans, LGBTQ+ and people with disabilities in the last 53 years. In 2021, AT&T spent $13.3 billion with certified diverse businesses, exceeding our 21.5% goal. AT&T outreaches to suppliers globally through the Supplier Diversity program, which seeks to make meaningful, measurable contributions to the economic growth of diverse companies and communities. In 2021, our supplier spending contributed directly to supporting over 400,000 diverse jobs with AT&T suppliers and subcontractors, including 190,000 jobs for people of color and 220,000 jobs for women.
Finally, AT&T invests heavily in the future of women tech leaders, inventors, and entrepreneurs. In 2021, AT&T made a $2 billion commitment to help close the digital divide – the gap between those who can fully participate in the modern online world and those who can't – which disproportionately impacts communities of color. AT&T's efforts to narrow this gap, include focusing on access, affordability, and adoption. AT&T does this through AT&T Connected Learning Centers which offer free online access and digital learning resources, tutoring and mentor, and through its participation in the federal Affordable Connectivity Program.
AT&T also supported Girls Who Code and its computer science summer programs from 2012-2021, with financial and in-kind contributions of nearly $9 million to help close the gender gap in technology. AT&T also collaborated with Black Girls Code, Girl Scouts, and other organizations that encourage more young women to pursue STEM careers. AT&T Mexico recently introduced eNovadoras alongside Pro Mujer and the Monterrey Institute of Technology and Higher Education. The program provides training, support networks, and seed capital for women entrepreneurs to boost women-led technological entrepreneurship in Mexico and close the gender gap in the country's entrepreneurial ecosystem.
AT&T is globally renowned for its commitment to diversity and inclusion. We were recognized by the Bloomberg Gender-Equality Index, DiversityInc Top 50 Companies for Diversity – 2022 Hall of Fame, Georgia Women's Business Council – Top Corporation for Women Owned Businesses, and the Women's Business Enterprise National Council – 2021 America's Top Corporation for Women Businesses. In addition, AT&T has scored 100% for 17 consecutive years in the Human Rights Campaign – "Best Places to Work."
Note – all percentages and data points referenced can be found in AT&T's 2021 Annual Report published in July 2022.