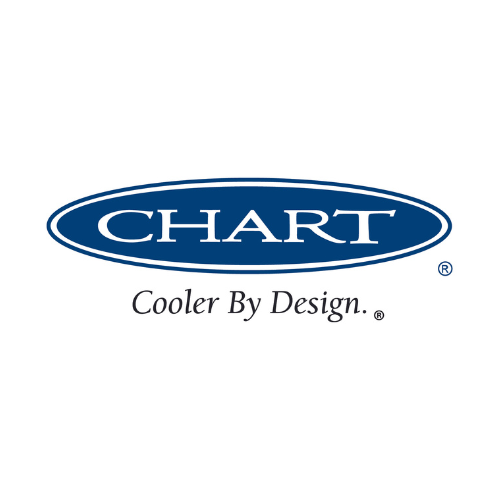 Company: Chart Industries
Chart's mission is to be the global leader in the design, engineering and manufacturing of cryogenic process technologies and equipment for the Nexus of Clean™ – clean power, clean water, clean food and clean industrials, regardless of molecule. We understand that the more variety we have in our perspectives and ideas, the more successful we are. As such, we are actively ensuring that all levels of our Chart family look like the societies we live in. We not only take strides to give Chart team members the resources they need to achieve their career goals, but also ensure they feel empowered and happy while doing it.
Our company is led by a female CEO and female Chairwoman of the Board. We have an independent Board of Directors that is comprised of seven directors (four of our seven directors are female and four of our seven are diverse) and governed with a separate independent Chairwoman and CEO.
We assess our supplier base by classifying them based on the following categories: Small Disadvantage Business Enterprise (SDBE), Minority Business Enterprise (MBE), Women Business Enterprise (WBE), and Veteran Business Enterprise (VBE). Diversity and sustainability in our supply chain is of the utmost importance to us.
We recognize that despite meeting or exceeding industry standards, we can still do better. To further ingrain Diversity and Inclusion into our culture, we have established an employee-driven, executive leadership sponsored Diversity and Inclusion Committee.
We match team member donations up to $250 per team member per year to charitable organizations of their choosing. We also offer every team member worldwide one paid day off each year to support community initiatives. We have participated in Dress For Success' Your Hour, Her Power campaign for the past two years, raising over $25,000 each year to support women in achieving financial stability and independence. In 2022, we launched an employee resource group (ERG), led and sponsored by CEO Jill Evanko, called Chart Network of Women (NOW). Chart NOW's mission statement is to "elevate recruitment of women, promote career development and professional advancement, cultivate opportunities for personal growth and influence cultural change for women's empowerment with the support, advocacy and involvement of both men and women." We now have multiple NOW chapters established globally and, through the chapters, have also established a mentorship program – helping to advance women within Chart both professionally and personally.