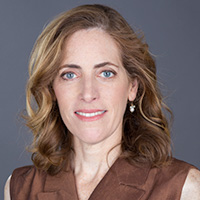 Anne Greven
Anne Greven is the Global Head of Food and Agribusiness Innovation and the FoodBytes! platform at Rabobank. FoodBytes! is Rabobank's food and agriculture innovation platform, which drives collaboration between startups, corporate leaders and investors to develop solutions to food system challenges. Under Anne's leadership, the platform has become a key driver for many of the bank's sustainability goals and strategies. Through the platform, Anne has prioritized developing relationships with the best and brightest startups and entrepreneurs from around the world to bring innovative and actionable ideas to major F&A companies.
As a Rabobank veteran, Anne has spent more than 15 years in the New York office of the corporate bank leading landmark client-facing businesses. In her previously held roles as both the Head of Acquisition Finance and as Managing Director, Co-Head of Capital Markets, Anne oversaw a large portfolio of private equity clients focused on food, beverage and agriculture investments. Anne routinely uses this experience in her innovation role, priding herself on sharing this expertise with internal team members and startups within the FoodBytes! community. Having this unique and qualified perspective has allowed her to provide invaluable insight and advice to participants, coaching them to properly explain their business models with an eye towards investment and marketplace success.
In addition to her current role, Anne also remains a senior executive member of the Rabobank North America Wholesale Leadership Team and serves on the risk team, providing continual guidance and expertise across the Rabobank network.