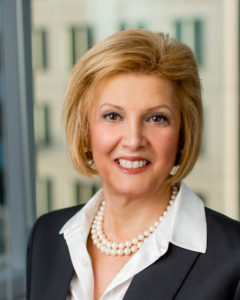 Carol DiBattiste
Carol DiBattiste is an experienced public and private company senior executive, with a background in heavily regulated markets, and government agencies. She most recently served as Chief Legal & Compliance Officer and Corporate Secretary for NASDAQ listed Comscore. In addition, she has an extensive Board of Director experience, and is a member of the National Association of Corporate Directors, is NACD Directorship Certified™ and Cyber certified.
Carol's current Board experience includes technology provider Wayside Technology Group, Inc. (WSTG), and artificial intelligence provider Giant Oak. She also serves on the Advisory Board of AEye, a provider of high-performance active LiDAR systems for vehicle autonomy. She
previously served on SPAC, university, non-profit and advisory boards, including as an operating advisor of Liberty Hall Capital Partners, a private equity leader in global aerospace and defense. Her deep skills in Risk Management, Regulatory Compliance, and Cybersecurity
enable her to bolster the Skills Maps of boards. Additionally, being the first enlisted female and officer to hold the second highest civilian position in the Air Force speaks volumes to Board diversity.
Carol has extensive experience driving transformational successes at large and mid-cap public companies and government agencies. Her senior executive experience at public companies includes Chief Legal Officer, General Counsel, Corporate Secretary, Chief Administrative
Officer, Chief Compliance Officer, Chief Privacy Officer and Chief People Officer, all of which give her immediate credibility at the Board table.