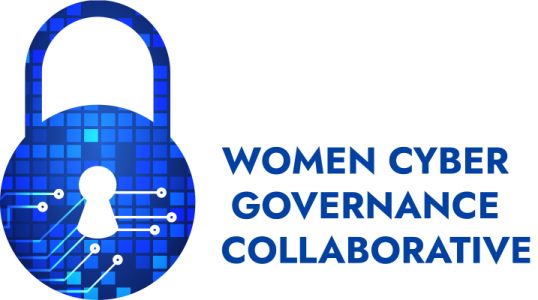 MISSION
WCGC is a partnership between WBC and DDN with sponsorship from the Gula Foundation. The mission is to equip women board directors and executive leadership with the capability to effectively govern the real and growing risks to organizations from cyber threats. Our goal is to both increase the pipeline of highly qualified cyber savvy women and increase the number of these women in executive leadership and board director positions.
IMPACT: TRAINING COHORTS
WCGC will launch with an initial Cohort of 100, 75 current board directors and 25 C-Suite technology executives. These highly qualified women will add depth and strength in cyber governance through their board service and as technology executives. Through our partnership with DDN, the Cohort will receive executive education, development and certification in systemic cyber risk governance. DDN is the pioneer in developing technology executives for boardroom service and educating corporate directors on cyber risk. As a participant, you will receive specialized professional development through courses held live on-line multiple times through the Fall and Winer of 2022. Upon completion of an exam you would then earn certification. You'll also benefit from WCGC recognition and visibility through WBC's events and network. Upon graduation, the WBC and DDN will support this inaugural class of women cyber leaders to help close the cyber competency gap in America's boardrooms, a rare corporate director competency at present. Developing the cyber competencies of the women who have already blazed a path into the boardroom will make the existing pool of women corporate directors more cyber savvy and more valuable to the organizations they serve. As the need for cyber expertise in the boardroom grows, director cybersecurity competency is required for board composition. We expect this demand to accelerate with proposed SEC rule changes that require director cyber expertise disclosure. Cyber executives seeking board positions will be able to demonstrate their completion of the premier boardroom readiness development program with DDN QTE Certification. The WBC will engage graduates in online events and recognize each on the WBC website to promote and raise the profile of these corporate and boardroom leaders.
"By launching the WCGC, we are bringing the power-
ful collaboration model of WBC, our amazing partner organizations and the deep Cyber Risk expertise of DDN to advance Women in Cyber Governance. Together, we're taking action, providing advanced insight and credentialed training for Board Directors and Cyber Executives.
With our 1st Cohort 100, we set the bar high – increasing the competency, diversity and number of First Rate Board
Directors and we're just getting started!"
–– Barbie Bigelow, CEO of Emerald Growth Partners
"We are honored to have our efforts recognized by the Gula Tech Foundation with first place in this years 'Incorporating Cyber Expertise into Corporate Governance' competition. This grant will allow us to empower a new generation of women leaders in cybersecurity to lead America's companies safely and smartly into the digital future."
–– Edie Fraser, CEO of WBC
"Gender diversity in the boardroom has made significant strides over the last decade, but there's still a lot of work to do, We look forward to teaming with WBC to advance women cyber leaders in the boardroom. By doubling down on these two critically important corporate governance initiatives, WBC and DDN will take these issues to the next level."
–– Bob Zukis, Founder and CEO of DDN
APPLICATION
The Application process is currently closed as applications for the first cohort have been filled. For more information, please contact Deb Woolley at deb.woolley@wbcollaborative.org. 
CONTACT
Gwen Young, COO, WBC – gwen@wbcollaborative.org | Deb Woolley, Development Consultant – deb.woolley@wbcollaborative.org