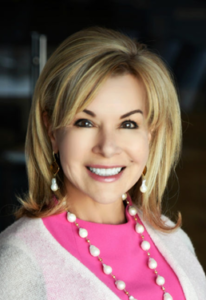 Jeanette Hernandez-Prenger
Jeanette Hernandez Prenger serves as the founder, CEO and President of ECCO Select. She leads one of the Top 500 Hispanic businesses in the country, with more than 300 employees serving clients across North America. ECCO Select is a talent acquisition and consulting company, specializing in providing people, process and technology solutions.
She leverages her expertise in quickly assessing situations, identifying issues and developing the right solutions to help businesses strengthen operations, revenue, profitability and competitive advantages. Jeanette has put these skills into practice at ECCO Select since 1995. Beginning with a single client, ECCO Select has grown into a leading provider of technology talent for Fortune 1000 companies and government agencies, with offices in Kansas City, MO, Washington, D.C., and St. Louis, MO.
Jeanette advocates for business and economic growth through her leadership and involvement in organizations around the country. She serves on the national boards of The Latino Coalition (Chair), Junior Achievement USA, Boy Scouts of America, Women Impacting Public Policy and Orphaned Starfish Foundation, as well those closer to home "Missouri Tourism Commission (commissioner), Kansas City Federal Reserve Bank Economic Advisory Council, Kansas City Convention & Visitors Association (Visit KC, vice chair), the American Royal, the Heart of America Council of Boy Scouts, Kansas City Tech Council, and Park University (Trustee Chair). She is a former chair of the Greater Kansas City Hispanic Chamber of Commerce and former vice chair of the United States Hispanic Chamber of Commerce (USHCC).