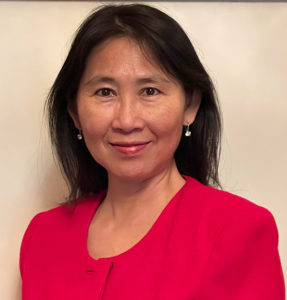 Wendy Chin
Wendy is a senior technology executive with global operations experience heading divisions within Fortune 100 companies (Pfizer, AT&T, Siemens) and start-ups in cybersecurity, artificial intelligence, and health informatics. Wendy is an advisor to a consortium building a $13+ bn national healthcare system for a large African country. She consulted and advised the CEO of a shipping company with over $0.5 bn annual revenue in digital transformation enabling the business to understand its own sales & marketing operations and expanding into the renewable energy market. As a board member, Wendy will leverage her technical expertise and business knowhow to facilitate company growth while reducing operational risks using advance technologies.
Wendy currently serves as the CEO of PureCipher, a cyber security company providing an end-to-end, actionable, cross-platform encryption solution for structured and unstructured data; and as the Managing Partner at Creative Technology Group, a strategy and technology consulting firm advising CXOs in medium size enterprises ($5bn to $10bn market cap), with key focus in Cyber/Data Security and healthcare technologies. In each role, Wendy drives and/or advises the business vision, product development, and go-to market strategies & executions.
Wendy was previously the COO for Hospitals Without Borders, leading the design and architecture of a disruptive integrated telemedicine platform that would enable viewing of medical imaging in 3D. From 2004 to 2008, Wendy held a VP-level role at Pfizer, building their business innovation capability that sparked ahead-of-their-time programs in Big Data and Global Data Classification, Unified Communications, and Virtual Blade Data Centers. Wendy's initial experience as an entrepreneur was with TechnologyConnect.com, where she created a digital marketplace to trade technology licenses/IP and foster technology transfer and recruited two Nobel Laureates to serve on her advisory board. She held a Sales and Technical leadership position as VP, Telecom Industry, at Siemens AG / Pyramid Technology in Asia where she built and trained a technical sales force. Wendy was involved in visionary, advanced technology programs with AT&T Bell Labs.
Wendy is a recognized thought leader and keynote speaker. She was the second keynote following a Nobel Laureate at the SSGRR conference, L'Aquila, Italy. Wendy is a committed advocate for innovation, health and wellness, economic empowerment, animal and child welfare, as well as education in general and STEM education in particular.