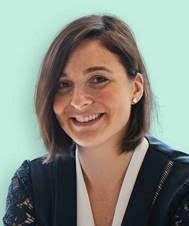 Felicity Hassan
President
TheFind
Felicity has built a successful career in executive search both on the agency side and in house. She started her career in London and has lived and worked in New York since 2008. Felicity is passionate about leading a business dedicated to levelling the playing field for diverse talent.
In her early career, Felicity developed a new business stream for a FTSE 250 company who asked her to launch their legal practice in New York. She later developed the corporate functions practice for a search boutique and was approached by one of the firm's clients, Bloomberg, to come in-house and help them build their Talent Acquisition capability. Felicity created an "internal agency" approach and a sustainable talent strategy for Bloomberg and then Audible (an Amazon Company) on a global scale.
Felicity became the Managing Director and Company Secretary for Audeliss in 2018. Felicity also leads INvolve, a membership and advisory firm looking to drive inclusion and belonging for clients looking to create an inclusive environment for their employees. In addition to her corporate role Felicity serves on the Board of WBC and is a member of Luminary NYC.