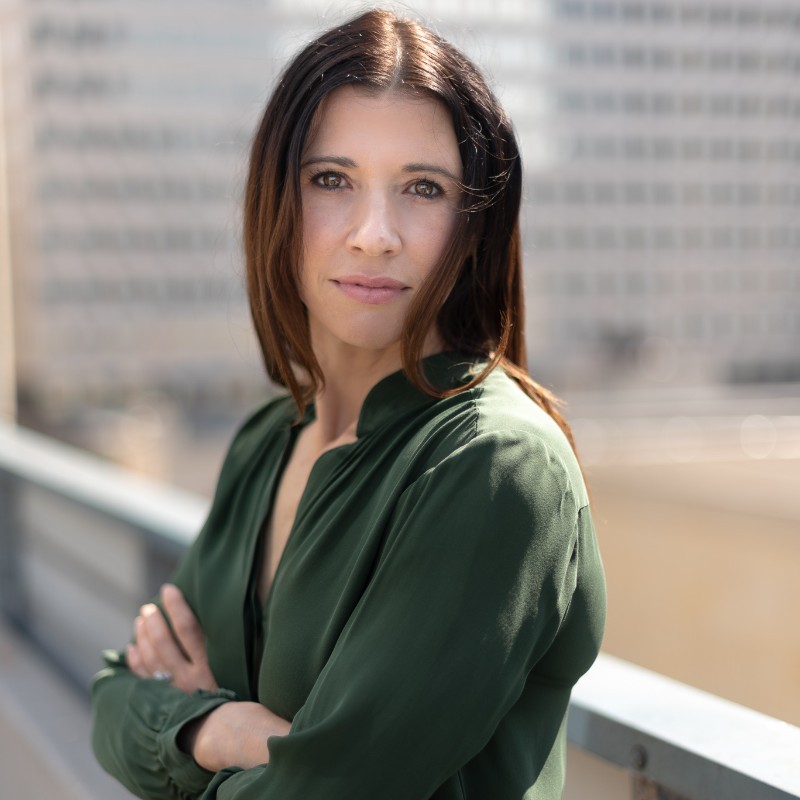 Maria Colacurcio
CEO
Syndio
Maria Colacurcio is passionate about workplace equity — where everyone is valued for who they are and their contributions.
Colacurcio is CEO of Syndio, a SaaS startup helping companies around the world create an equitable workplace for all employees, regardless of gender, race, or ethnicity. Prior to Syndio, she co-founded Smartsheet.com, which went public in 2018, and spent three years at Starbucks, one of the first Fortune 50 companies to go public with pay equity results. Having started her career working on congressional campaigns, she has a long history of mission-driven work, and a compassionate and competitive attitude to spur change.
Colacurcio serves on the board of the nonprofit Fair Pay Workplace and has been named by Goldman Sachs Builders + Innovators Summit one of this year's 100 most intriguing entrepreneurs. A total shoo-in for Hamilton, she holds a BA in History and Political Science from Whitworth University, where she minored in music and studied vocal opera.
As a CEO and a mom of 7, Colacurcio is walking the walk on eradicating workplace inequities. In our Zoom-centric world, she was able to raise a $17.1 million Series B investment in January 2021 while 8 months pregnant (most people had no idea she was expecting) and is often breastfeeding her seven-month-old baby, Mila, during leadership 1:1s, team meetings, and product demos.