Women Business Collaborative (WBC) Action for Impact (A4I) Annual Summit will take place virtually September 21-22, 2022. Join us for two days of high-level panels and speakers discussing how best to create equal position, pay, and power for all businesswomen.
The A4I Annual Summit also gives WBC an opportunity to also recognize dynamic leaders who have made significant contributions to the advancement of gender equity and diversity within their companies and their communities. Join us as we present the 2022 CEO Excellence in Gender Equity and Diversity Awards and the 2022 WBC Trailblazer in Gender Equity and Diversity Awards.
This year's virtual summit will feature a fully interactive platform allowing attendees to connect with each other as well as share their thoughts and ideas in real time. Register today to join us in sharing the collaborative spirit of the WBC this September!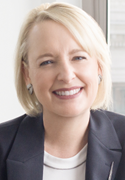 Julie Sweet
Chair & CEO
Accenture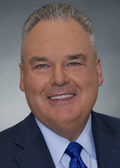 Mike Kaufmann
Chief Executive Officer
Cardinal Health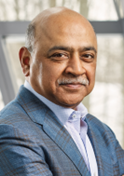 Arvind Krishna
Chairman & CEO
IBM

Patrick (Pat) Gelsinger
Chief Executive Officer
Intel Corporation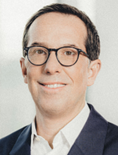 Nicolas Hieronimus
Chief Executive Officer
L'Oréal Group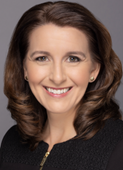 Kathy Warden
Chair, CEO & President
Northrop Grumman Corporation

Ramon Laguarta
Chairman & CEO
PepsiCo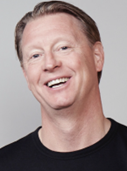 Hans Vestberg
Chairman & CEO
Verizon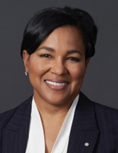 Roselind "Roz" Brewer
Chief Executive Officer Walgreens Boots Alliance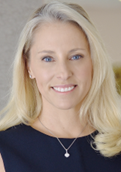 Kristin C Peck
Chief Executive Officer
Zoetis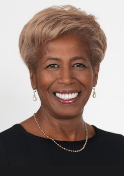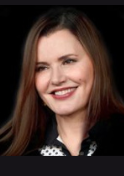 Geena Davis Academy Award Winning Actor,
Founder and Chair, Geena Davis Institute on Gender in Media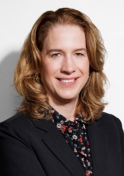 Margo Georgiadis
CEO-Partner  
Flagship Pioneering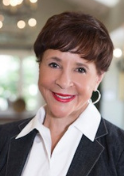 Sheila C. Johnson
Founder and CEO
Salamander Hotels and Resorts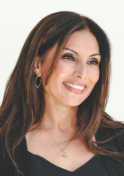 Shelly Kapoor Collins
Partner, Sway Ventures and Founding Partner, Shatter Fund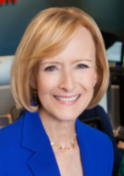 Judy Woodruff
Anchor and Managing Editor
The PBS NewsHour

Time
Session
2:00P - 2:10P
OPENING WELCOME DRIVING GENDER EQUITY AND DIVERSITY – ACTION TO IMPACT


Edie Fraser – Chief Executive Officer, WBC
Gwen Young – Chief Operating Officer, WBC

2:10P - 2:25P
TRAILBLAZER IN GENDER EQUITY AND DIVERSITY AWARD PRESENTATION


Judy Woodruff Anchor and Managing Editor, PBS NewsHour

2:25P - 2:30P
IMPACT TALK - CORPORATE ACTION FOR IMPACT
2:35P - 3:35P
A CONVERSATION WITH CEO EXCELLENCE IN GENDER EQUITY & DIVERSITY HONOREES
3:35P - 3:50P
TRAILBLAZER IN GENDER EQUITY AND DIVERSITY AWARD PRESENTATION

Shelly Kapoor Collins, Partner, Sway Ventures and Founding Partner, Shatter Fund

3:50P - 3:55P
IMPACT TALK – TECH LEADERSHIP
3:55P - 4:35P
CORPORATE TECH EXECUTIVES LEADING THE WAY
4:35P - 4:50P
TRAILBLAZER IN GENDER EQUITY AND DIVERSITY AWARD PRESENTATION

Margo Georgiadis, CEO-Partner, Flagship Pioneering

4:50P - 4:55P
IMPACT TALK - ALLYSHIP
4:55P - 5:35P
ALLYSHIP FOR ALL – NEW FRONTIERS
5:30P - 6:30P
WOMEN LEADING WINE HAPPY HOUR Hosted by Teneral Cellars

Time
Session
11:00A - 11:05A
WELCOME - CHANGE IS COMING NOW


Edie Fraser – Chief Executive Officer, WBC
Gwen Young – Chief Operating Officer, WBC

11:05A - 11:10A
WOMEN CEOS AND POWER

11:10A - 12:00P
Changing the Face of the Business Landscape – Women CEOs
12:00P - 12:05P
IMPACT TALK - CORPORATE ACTION FOR IMPACT
12:05P - 12:20P
TRAILBLAZER IN GENDER EQUITY AND DIVERSITY AWARD PRESENTATION


Geena Davis, Academy Award Winning Actor, Founder & Chair, Geena Davis Institute on Gender in Media

12:20P - 12:25P
IMPACT TALK – PURPOSE DRIVEN IMPACT
12:25P - 1:10P
COMPANIES OF PURPOSE
1:10P - 1:25P
TRAILBLAZER IN GENDER EQUITY AND DIVERSITY AWARD PRESENTATION


Sheila C. Johnson, Founder and CEO, Salamander Hotels and Resorts

1:25P - 1:30P
IMPACT TALK - CORPORATE ACTION FOR IMPACT
1:30P - 2:30P
A CONVERSATION WITH CEO EXCELLENCE IN GENDER EQUITY & DIVERSITY HONOREES
2:30P - 2:35P
IMPACT TALK – DEI INNOVATIONS
2:35P - 3:20P
NEXT FRONTIERS IN DEI IMPACT & INNOVATION
3:20P - 4:00P
BREAKOUT SESSIONS ON IMPACT PANEL 1 PATHWAYS TO THE NEW C-SUITE PANEL 2 TECH PATHWAYS: FROM RECRUITMENT TO RETENTION PANEL 3 INNOVATIONS AND IMPACT IN GENDER PARITY
4:00P - 4:40P
BREAKOUT SESSION ON IMPACT PANEL 1 PIPELINE TO LEADERSHIP AND IMPACT PANEL 2 ENTREPRENEURSHIP, INNOVATION AND CAPITAL PANEL 3 WOMEN LEADING BOARDS I
4:40P - 4:55P
TRAILBLAZER IN GENDER EQUITY AND DIVERSITY AWARD PRESENTATION


Sharon Bowen, Chair, New York Stock Exchange

4:55P - 5:00P
IMPACT TALK – Corporate Purpose and Impact
5:00P - 5:45P
DRIVING CORPORATE ACTION FOR IMPACT
5:45P - 6:00P
CONCLUDING THOUGHTS: WHERE DO WE GO FROM HERE?
6:00P - 6:30P
CLOSING NETWORKING RECEPTION
Sponsors
Platinum Level
Diamond Level
Gold Level
Silver Level
General Level