Closeup: Kathryn Guarini, Chief Information Officer IBM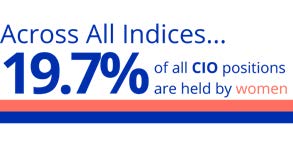 "It's up to us, as leaders, to find the best way forward, to lead and guide our teams, and to do so thoughtfully and authentically."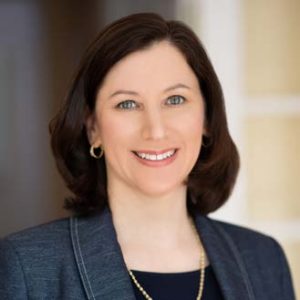 As Chief Information Officer for IBM, Kathryn leads a global team of nearly 12,000 employees whose mission is to deliver the future of IT to propel IBM's success and growth. Her major priority is to help lead IBM's digital reinvention – enabling the company to thrive in today's changing world. Everything her team does is about helping IBM be successful – enabling productive employees, competitive products, and efficient operations.
She is a firm believer that when sophisticated IT teams bring their expertise to the table, "they are better positioned to optimize outcomes as strategic partners to the business."
The changing role of CIOs and their teams
As IT becomes more critical to virtually every aspect of a business, her organization, like many others, has undergone several foundational shifts including moving from a cost center to a value-added provider and from simply reacting to requests to co-creating solutions with business stakeholders. "I like to use the analogy of moving from short-order cooks to luxury wedding caterers."
Under Kathryn's leadership, her team galvanizes technology to be a "great enabler" for employees across IBM by speeding up insights, connecting people and improving experiences. "We're always looking for ways to create value by simplifying, digitizing, and automating end-to-end experiences."
In her current role, she also realizes that there isn't a playbook or guide for how to navigate at her level and in the ever-evolving business and technology environments. "Nobody has the 'answers' and it's up to us, as leaders, to find the best way forward, to lead and guide our teams, and to do so thoughtfully, authentically."
Facing the typical challenges of a career-minded woman
Kathryn pinpoints the challenges she has faced as typical of women in tech striving towards leadership roles. For her, those challenges included:
Balancing work and family
Feeling equally guilty when away from home or away from the office
Questioning her instincts and capabilities
Building up credibility as she assumed different roles
Struggling to make a difference
She views herself as fortunate for having help and support throughout her life and career, including a supportive family, managers who believed in her, and mentors who guided her.
Accelerating the rate of change for women in tech
Kathryn acknowledges that while strides have definitely been made in advancing women to leadership roles, there is a long way to go before parity is achieved. She sees mentorship, flexible work practices and career re-entry programs as important in attracting, retaining and advancing women in business. "But biases and long-standing gender stereotypes still exist and requiring diverse slates and gender-blind hiring processes can help."
She further emphasizes the need and the importance of leaders serving as role models and stepping up as allies, sponsors, and catalysts for change. On a personal level, Kathryn is actively involved in mentoring, inspiring and recruiting scientists and engineers and advocating for greater diversity in industry.
Two highly recommended tech blogs
Kathryn suggests the following two blogs for insights into technology and technology-related areas:
Mother of Invention – A blog about technology, innovation, & motherhood
Making IT Real – A blog sharing insights into IT innovation and enterprise digital transformation
After earning a Ph.D. from Stanford University in applied physics, Kathryn joined IBM Research in a technical role. She subsequently assumed management roles in research and development, eventually leading large global teams driving semiconductor, microprocessor, and systems development. As a product management leader for IBM Z and LinuxONE, she drove strategy, delivery, and go-to-market for platform growth initiatives. Returning to IBM Research, she launched a new Impact Science program applying deep technical expertise to the most pressing global challenges. She also served as Chief Operating Officer of IBM Research leading the transformation to increase impact, extend technical eminence, and improve operational efficiency.