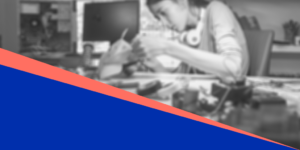 We know that social and financial factors impact and often stop women from pursing STEM careers – including lack of mentors and role models; gender bias and derogatory behavior; unequal growth opportunities and lesser wage for same position as male counterparts. This brief provides an overview of why focusing on women in tech is a passionate focus for WBC.
Why focus on women in tech?
Women in the technology industry encounter more gender inequality than in any other workforce population.
Computing roles for women in tech have been on a decline over the past 25 years (Pew Research)
In 2015, 25% of all leadership positions in technology were held by women (Source: Statista)
In 2015, only 11% of all executive positions in Silicon Valley were held by women (Source: Business Insider)
White women hold 16% of computing roles and women of color hold less than 10% (NCWIT)
The quit rate of women in technology is almost twice as high as that of men. (Source: NCWIT)

In 2018, the number of women who left their STEM jobs was 53%. In comparison, that number for men was 31%
The female quit rate is even higher in the technology sector, compared to science and engineering; 56% of women quit their technology jobs in 2016

In 2018 women were 3.5 times more likely to be 35+ and still in a junior tech position (The Next Web)
According to researchers, men are far less likely to stay at junior level roles for long:

30% of women over the age of 35 are still in junior positions; while less than 5% of men who are 35 or older are still in junior positions
Less than 50% of women between 25 – 34 are Senior Developers; while more than 85% of men between 25 – 34 are Senior Developers
Only 17% of all Fortune 500 CIO positions are held by women. (Source: NCWIT)
Our Goals
So what can we do? We've partnered with an incredible group of organizations to drive change: Hispanic IT Executive Council (HITECH); Information Technology Senior Management Forum (ITSMF); The WIT Network; Watermark.
Together we plan to pilot a program that will be focused on providing women in tech with a path to C-suite positions, conduct research to establish our baseline and the possibilities, work towards expanding the program across the country, and more.
We believe that through these actions we can see:
Female quit rate in the technology sector down by 50% by 2030
Women constitute 35% of all leadership positions by 2025 of which 15% are women of color
Increase the representation of women in C-Suite technology positions (CIO, CTO, CISO, CDO) by 3% by 2025 of which 4% are women of color